Hi! TGIF. I love fridays. I seriously treasure my weekends. Mostly because I love to sleep and I get to sleep in two days in a row!! =) I have been thinking a lot about ways I can post more regularly. So I am going to start posting every friday in a series called "TGIF" (very original I know haha). I will be posting a collection of images for either projects, products or just random things that make me smile! Without further ado my first "TGIF" post!
We just purchased this duvet cover for our new guest room and I love it. It was only $24.99 @ Target. You can't beat that! You can find it
here.
I super love this!! Seriously so cute. I am definitiely making these after we move! You can find the tutorial
here.
I am feeling really inspired right now and I have mile long list of things I want to make. I think it is because we are moving soon and I am excited to decorate a new place and have more space. This table is one of the many things on my to do list. It is one of many tutorials by the amazing
ana-white.
Isn't it pretty!
How cute is this skirt. I love the maxi skirt trend so cute and simple. This one is from
anthropologie.
However it is no longer available. =( I think it would be really easy to make though so I am on the look out for some great striped knit fabric. My sister and I are planning on making some of these soon so be watching for a tutorial on it!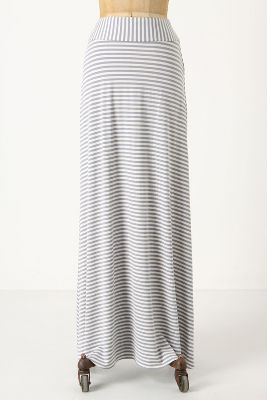 This post has been very grey so far. Time to bring in some color! Spring is my favorite time of year. I really enjoy all of the seasons but there is just something about spring. I can't wait until we move and I can get a veggie garden planted and some pretty flowers! =) This photo is from organicgardening.com and actually has a seed starting chart
here.
These are just a few things that have caught my eye this week. There is plenty more where that came from. Several of these images I found on pinterest. Not on pinterest yet? Give me your email and I will send you an invite. Also I would love it if you would follow me on pinterest! And don't forget if you are not a blog follower please sign up! =) Thanks for stopping by! And enjoy your weekend!!